Digital Surveillance
Government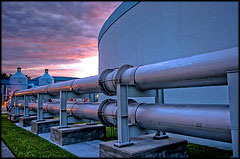 Our surveillance systems can be used in all of the following areas:
Police and Fire Departments
Jail Cells and Prisons
City Building
Courthouse
City Parks
Water Treatment Facilities
City truck & equipment storage areas
Train Stations
Bus Stops
Airports
Transportation
Public Safety
Homeland Security
City Swimming Pools
Homeland Security
The Department of Homeland Security's Fiscal Year 2008 budget request is an 8 percent increase over last year's request. Much of this money is provided to purchase and install security surveillance camera systems.
President Bush's $2.9 trillion budget proposal for Fiscal Year 2008 is a 4.2 percent increase over last year's budget. Agencies, such as the State Department, Department of Defense and Department of Homeland Security are getting larger increases than other areas, including local law enforcement. Security Cameras for surveillance are a cost effective way to cover important areas of the city when short on funding for patrol officers.